Moment From Batman Returns
While Batman was walking and holding a bomb, then he is encountered by a Strongman. After a punch from Batman, the Strongman looks at his chest and realizes there is a bomb on him.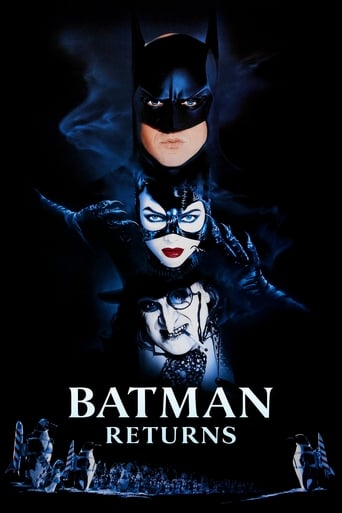 access_time
While Batman deals with a deformed man calling himself the Penguin, an employee of a corrupt businessman transforms into the Catwoman.
Tags:&nbsp
holiday, corruption, double life, dc comics, crime fighter, hallucination, christmas tree, vigilante, superhero, violence, dark hero, super power, super villain, deformed, bird cage, evil circus, christmas