Moment From Magnolia
As the movie ends, Jim visits Claudia to ensure her that he wants to help. He wants to be with her. Just before the credits roll, Claudia smiles.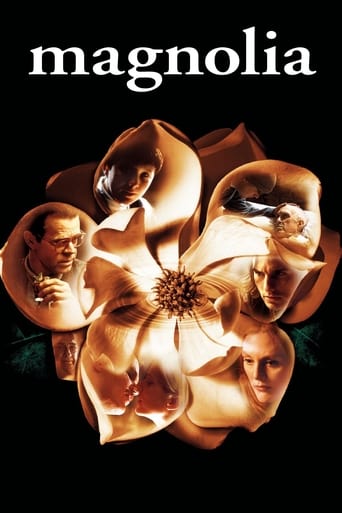 access_time
An epic mosaic of many interrelated characters in search of happiness, forgiveness, and meaning in the San Fernando Valley.
Tags:&nbsp
farewell, loss of loved one, regret, parent child relationship, suicide attempt, becoming an adult, dying and death, chance, child prodigy, daughter, unsociability, reconciliation