Moment From Toy Story 3
Andy brings his toys to Bonnie's house. They play together, then Andy says goodbye to Woody, and hands him to Bonnie.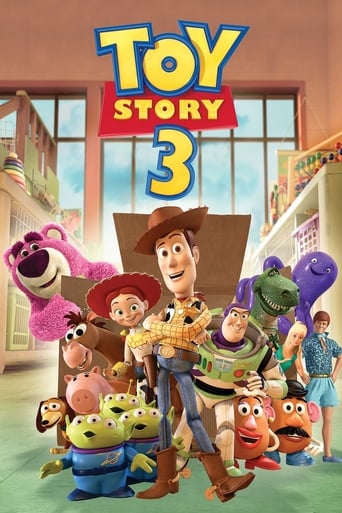 access_time
Woody, Buzz, and the rest of Andy's toys haven't been played with in years. With Andy about to go to college, the gang find themselves accidentally left at a nefarious day care center. The toys must band together to escape and return home to Andy.
Tags:&nbsp
hostage, college, toy, escape, daycare, teddy bear, duringcreditsstinger, toy comes to life, personification, inanimate objects coming to life