Moment From Toy Story 3
When Lotso lies about pressing the stop button on the garbage belt, the toys fall into the incinerator. As they struggle to climb back up, they can't escape and so, they hold each other tight.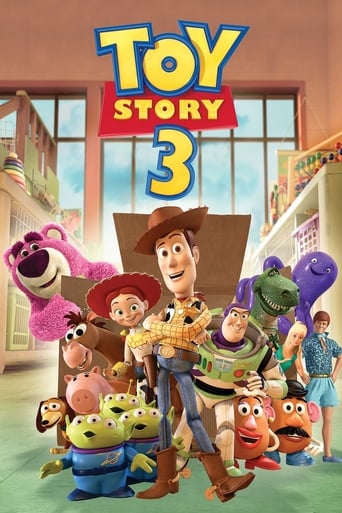 access_time
Woody, Buzz, and the rest of Andy's toys haven't been played with in years. With Andy about to go to college, the gang find themselves accidentally left at a nefarious day care center. The toys must band together to escape and return home to Andy.
Tags:&nbsp
hostage, college, toy, escape, daycare, teddy bear, duringcreditsstinger, toy comes to life, personification, inanimate objects coming to life