Moment From Yashahime: Princess Half-Demon S01:E08
Kagome gives the red pearl to her daughter that's from Inuyasha's mom. Then, Jaken takes her away with Miroku, giving her to the Corpse Dealer. Sesshomaru and Kinimaru attack Kag/Inu.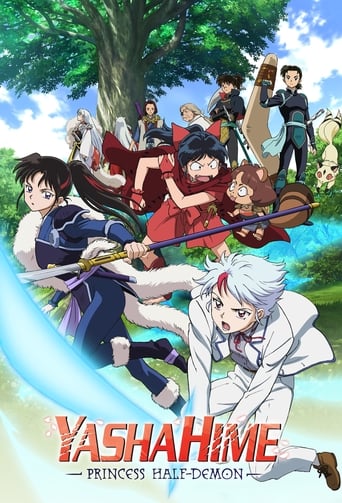 Yashahime: Princess Half-Demon
S01:E08
access_time
After fleeing from the deputy shogun's estate, Yotsume borrows the power of a Rainbow Pearl to unleash his Dream Gazing spell upon the Half-Demon Princesses, who are hot on his trail.
Tags:&nbsp
NTV, supernatural, dementia, demon, historical, spin off, super power, temporal travel, shounen, anime