Oh Matt Reeves, your cast announcements are the stuff of legend. Matt tweeted "Oh...Hi, Peter...🦇" along with the GIF below this afternoon telling the world the next member of the ever-growing The Batman cast.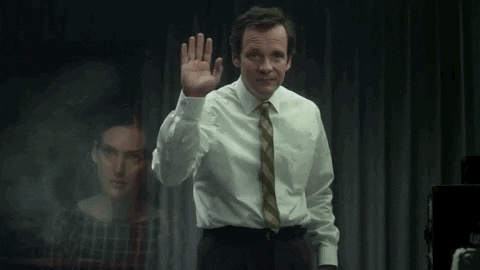 It is rumored that new cast member, Peter Sarsgaard, will either play a district attorney or a crooked cop. If Sarsgaard is confirmed as the district attorney, it is most likely that he will be the villain, Harvey Dent/Two-Face. If it is confirmed that Sarsgaard will be playing a corrupt cop, it is likely that he will either play Harvey Bullock or Arnold Flass.
Sarsgaard joins a long line of cast, many villians, that will be featured on The Batman. Other confirmed castings are Robert Pattinson as The Bat himself, Zoë Kravitz as Catwoman, Andy Serkis as Alfred Pennyworth, Colin Farrell as the The Penguin (rumored), John Turturro as Carmine Falcone, Paul Dano as The Riddler, Jeffrey Wright as Commissioner Gordon, and Jaume Lawson as an unknown character.
This latest casting has just gotten us even more excited for 2021! Are you excited to see The Batman? Do you think it will be something like The Long Halloween comic?
Interested in writing articles on Stardust? Click here to learn more.